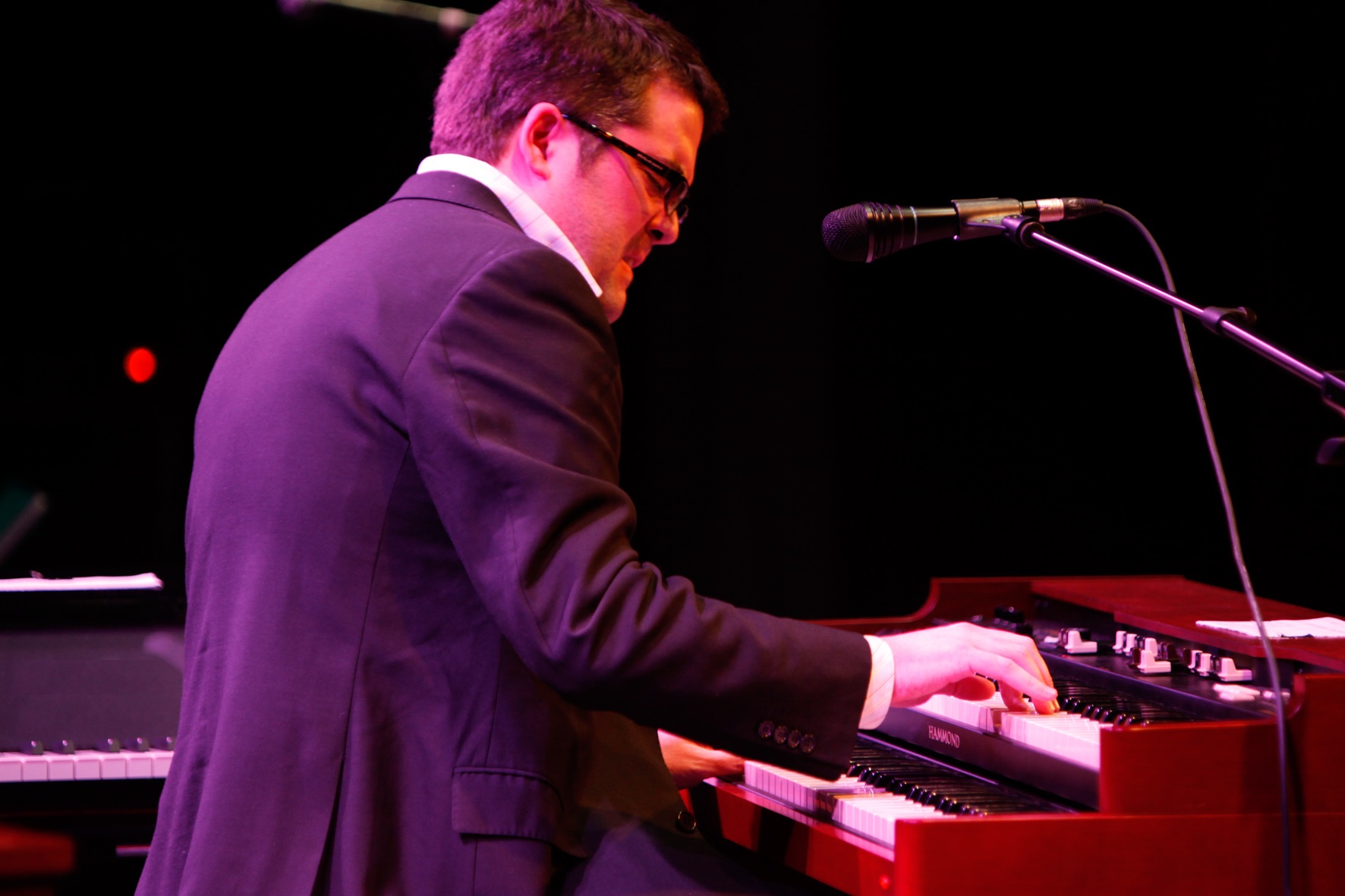 Mauri Sanchis
on Pro XK-System


Mauri Sanchis definitely is a 'Hammond Great'. Defined by Keyboard Magazine as "Funkmaster", Mauri Sanchis (Spain, 1974) has been positioned as one of the most well known musicians worldwide in the groove scenario within blues, funk, jazz or sould through various achievements and awards.

Announced as first ever Spain's endoser of Hammond and Moog as well as as first Spanish musician to be signed by prestiged german label BHM, Mauri won the AJH awards for best live act, best album and best single as well as winner of the Kultur Cam award.

Sanchis has played or recorded together with great stars like Bill Evans, Dean Brown, Chuck Loeb, Randy Brecker, Joey DeFrancesco, Popa Chubby, Frank Marino, Vargas Blues Band or Devon Allman among others.

A remarkable composer, some of his tracks have been included in compilatory albums together with great stars like John Scofield, Mike Stern, Scott Henderson or Joe Zawinul.

With his own project (trio, band or Superband), Mauri has played in numerous remarkable festivals oustanding Pori Jazz Festival (Finland) and Jazz San Javier (Spain) sharing lineup with Santana, George Benson, Marcus Miller, Joe Lovano, etc…

Since 2003, Mauri has released internationally 4 cd's and a live concert dvd.

"Whether you play in a club, a theatre or a big stage, Hammond offers the perfect choice for every organ player. I bring my Mini B with Leslie 3300 everywhere I can but I never miss a chance to use my SK1. I love it!"